Halloween is a BIG holiday around our house, in party because it's my birthday. And this year, it's the big one. 40. Yep, that's right. Though I hear 40 is the new 20, so maybe it's a good thing. Getting older has never really bothered me, probably because my birthdays were always so much fun. In the spooky spirit, this Show and Tell features all things scary and strange.
After my Marimekko post earlier this week, I was excited to see this gorgeous Marimekko pumpkin tablecloth.  It's sold out online but there are still some available at Crate and Barrel.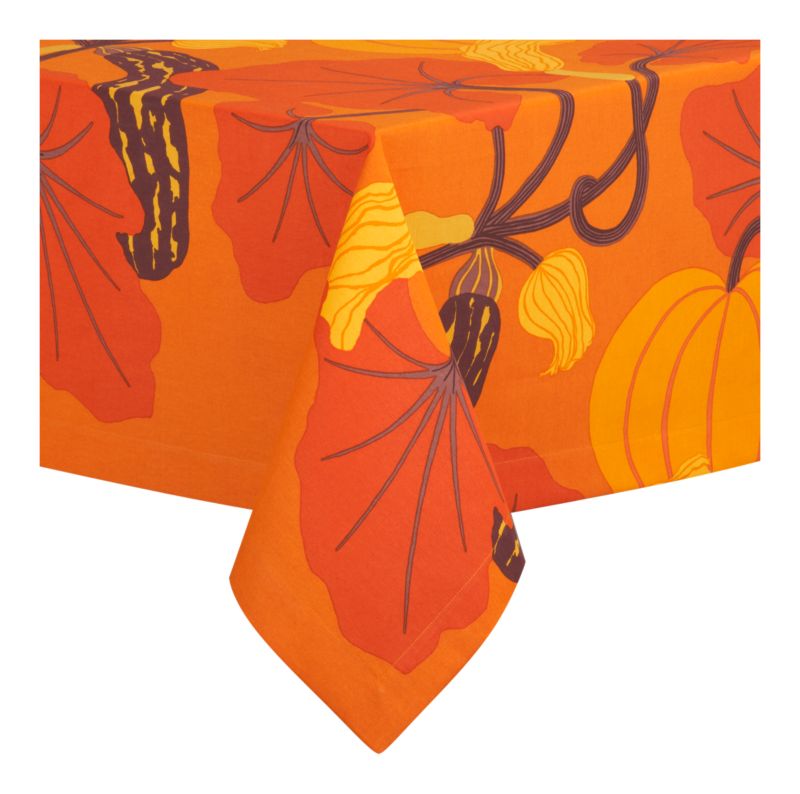 Part of the Halloween menageris from Designskool on Etsy, a very cool paper mobile that hangs and floats like an elegant bat.
From Design Seeds, a gorgeous harvest palette that just makes me want some apple cider and pumpkin pie.
In East London, the coolest store EVER for Halloween supplies.  Take me there now!
I love these creepy pieces of art from Aleksandra Waliszewska that I saw on the 2modern blog.  I particularly liked this very modern take on Little Miss Muffet. 
For those of you who cringe at the idea of carving and pumpkin guts and rotted gross pumpkins, I love this idea of creating candy pumpkins with paint from Apartment Therapy.
And finally, the ultimate Halloween decor, skull flocked wallpaper that I saw on Remodelista.  Not sure I would want this around all year, but it's pretty awesome for Halloween!
Everyone have a spooky, scary, groovy Halloween!